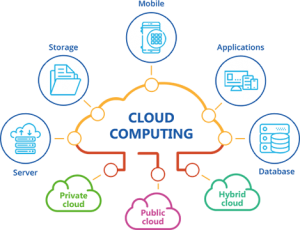 Cloud computing is part of almost every IT conversation, from strategic planning to tactical implementations. Organizations are mesmerized by the cloud's promises of significantly improved business and IT agility and lower IT costs. All organizations now have a cloud strategy. The key question now is 'are they executing their strategy to get most out of their cloud investments?'
The better an organization is able to aim, deploy, and execute its cloud strategy, the faster they will achieve their business objectives. Unisys has illustrated this over a period of years, and throughout numerous clients, leveraging our suite of cloud solutions which help organizations:
Select applications and align cloud opportunities with business strategies
Secure workloads by giving them zero visibility
Manage IT environments with a single view
LSI Cloud Solutions provides organizations:
Speed that moves applications with minimal risk up to 60% faster. This is the speed you need to meet your customer and market demands
Security that isolates endpoint environments using communities of Interest thus protecting you from unknown threats
Cost savings through a single dashboard to manage infrastructure optimizing resources
LSI Cloud Solutions delivers the speed, flexibility, and security your enterprise needs.