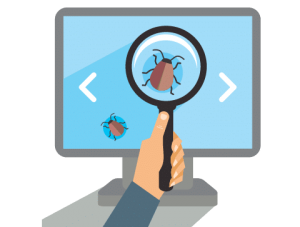 LSI 's quality management and testing services utilize its many years of networking and technology experience to address the global challenges in the networking world. Its focus on enabling on par, uncompromising and timely solutions provides key competitive advantage to companies that need to be world-class leaders, without risking their reputation.
Our Testing Services are offered as a seamless extension to our client's in-house networking testing capabilities assuring our commitment to delivering value and quality to our clients in a professional and confidential manner. As a specialist provider of networking testing services, we continually strive to innovate, improve and expand our services to our clients.
Our services range from supplementing in-house skills through to outsourcing the entire QA function to an offshore facility. Our services extend much further than staff augmentation. A key factor in any engagement is the continuous improvement and the development of your own staff. We will work with you to apply improvements to your system's lifecycle, minimizing the cost of testing whilst at the same time optimizing the process to improve the quality of delivered systems
In a business context, we maintain extensive domain knowledge in the following networking sectors which ensure that we can apply the right consultants for the solution.